Our values are at the core of who we are and what we stand for. They define our standard of conduct and were defined through extensive consultation with both internal and external stakeholders. Every SKAO employee is expected to embody these values in their professional relationships.
Through the SKAO Recognition Scheme we encourage all staff to thank colleagues for efforts that go above and beyond our values. This helps to celebrate success and share good practice across the Observatory.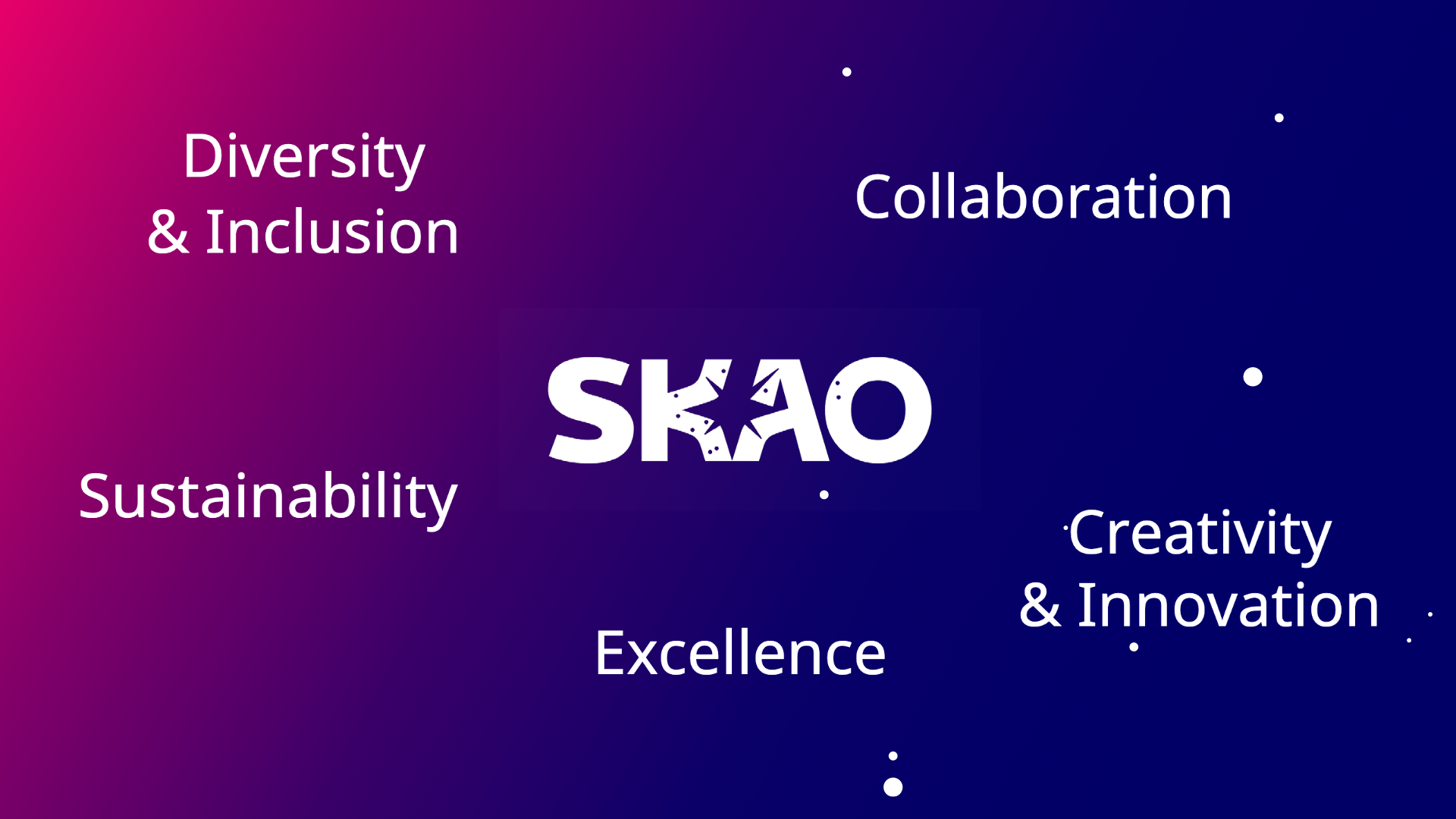 Find out more about our values on our public website.